The Middle East
Call Number: DVD 973 MID
Examines the Middle East conflict over the past 50 years, highlighting major figures and events. Discusses the Arab-Israeli conflict, Cold War tensions, and oil reserves as reasons for U.S. involvement. 27 minutes.
Log into your Noodle account here to organize research notes, create bibliographies, and even submit projects.
Great stuff on the shelf!
Long Walk to Freedom
Call Number: B MAN
ISBN: 0316545856
Publication Date: 1994-11-01
Autobiography of the South African hero who has dedicated his life to fight against social oppression and apartheid related in text with accompanying photographs.
Nelson Mandela
Call Number: B MAN
ISBN: 059044154X
Publication Date: 1991-09-01
Tells the story of Nelson Mandela, civil rights worker and member of the African National Congress, who spent twenty-six years in jail for fighting against apartheid in South Africa.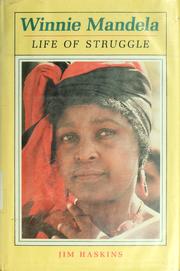 Winnie Mandela
Call Number: B MAN
ISBN: 0399215158
Publication Date: 1988-05-09
Follows the life of the woman who married a prominent leader for racial equality in South Africa and then became an activist in that field herself.
African Princess
Call Number: 960.09 HAN
ISBN: 0786851163
Publication Date: 2004-09-01
Six brief biographies of African princesses from Hatshepsut of Ancient Egypt to the contemporary Elizabeth of Toro.
Videos, interactive timelines, projects, images, primary sources - a wealth of resources from PBS.