Password is thunder
Arts and Humanities Through the Eras
ISBN: 078765695X
Publication Date: 2004-10-15
Profiling milestones and movements in the arts, literature, music and religion from a specific period, each volume in this set helps students and researchers understand the various disciplines of the humanities in relation to each other, as well as to history and culture. An overview of the period and a chronology of major world events begin each volume.
Roman Republic and Empire
ISBN: 9780787645045
Publication Date: 2001-07-27
Examines major civilizations that have flourished from antiquity to modern times, with a global perspective and a strong emphasis on daily life and social history. This volume provides in-depth coverage of the Roman Republic and Empire, 264 B.C.E.-476 C.E.
Ancient Greece and Rome
ISBN: 9780684805078
Publication Date: 1998-05-20
Covers an extensive array of topics on ancient Greece and Rome including daily life, art and architecture, philosophy, science, religion, statesmen, military leaders, emperors, and more.
Ancient Rome: the mobile society
Call Number: DVD 388.109 MOB
Publication Date: 2009
Michael Guillen travels to the heart of the Roman Empire to examine the remarkable civil engineering project that resulted in a 53-thousand mile network of highways. 47 minutes.
Roman City
Call Number: DVD 711 ROM
Publication Date: 2006
By combining documentary footage and animated story sequences, this program examines how these cities helped maintain the Empire and how they shaped people's lives. Host David Macaulay takes you to many ancient sites to explain how various structures were built and how they were used. Through animation, watch the construction of a fictional city in Gaul. 60 minutes.
Ancient Rome: the rise of apartments
Call Number: DVD 728.314 RIS
Publication Date: 2009
Documents various archeological sites and computer graphics that traces the history of apartment-style living in ancient Rome. 47 minutes.
When Rome Ruled
Call Number: DVD 937 WHE
Publication Date: 2011
Traces the history of ancient Rome, from the empire's iconic figures, such as Caligula and Caesar, to key events, such as the eruption of Vesuvius and the invasion of Britain. 270 minutes on 3 discs.
The Roman Empire in the First Century
Call Number: DVD 937 ROM
Publication Date: 2001
Tells the story of ancient Rome in the first century, based on the experiences, memories, and writings of emperors, slaves, poets, plebeians, and others who lived in the vast empire. 219 minutes on 1 disc.
All the biographies you could ever want.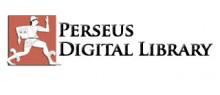 Ancient texts in their original language or in translation, photographs of archaeological sites and images of artifacts such as pottery and coins. All in one spot!
Florida Electronic Library
Are you in Florida? Do you need library materials? Then this is for you!
Gale Virtual Reference Library